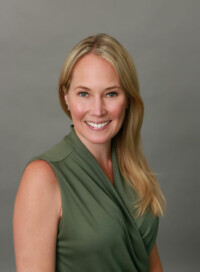 Colleen Brauch, PT, DPT, graduated from the University of Massachusetts Lowell in 2004 with a BS in Excercise Physiology, and in 2007 with her Doctoral Degree in Physical Therapy. She joined Optima Sports Therapy as a full-time physical therapist in October 2018.
Colleen specializes in treating athletes with sporting-related injuries, all orthopedic conditions, and post-operative care. She also treats vestibular balance conditions, as well as post-COVID-19 complications.
Colleen is certified in dry-needling and has taken numerous extensive courses in manual therapy and concussion rehabilitation. Her passion for running translates to treating patients who have running-related injuries.
In her spare time, she loves running, spending time with her children, and skiing in the winter.