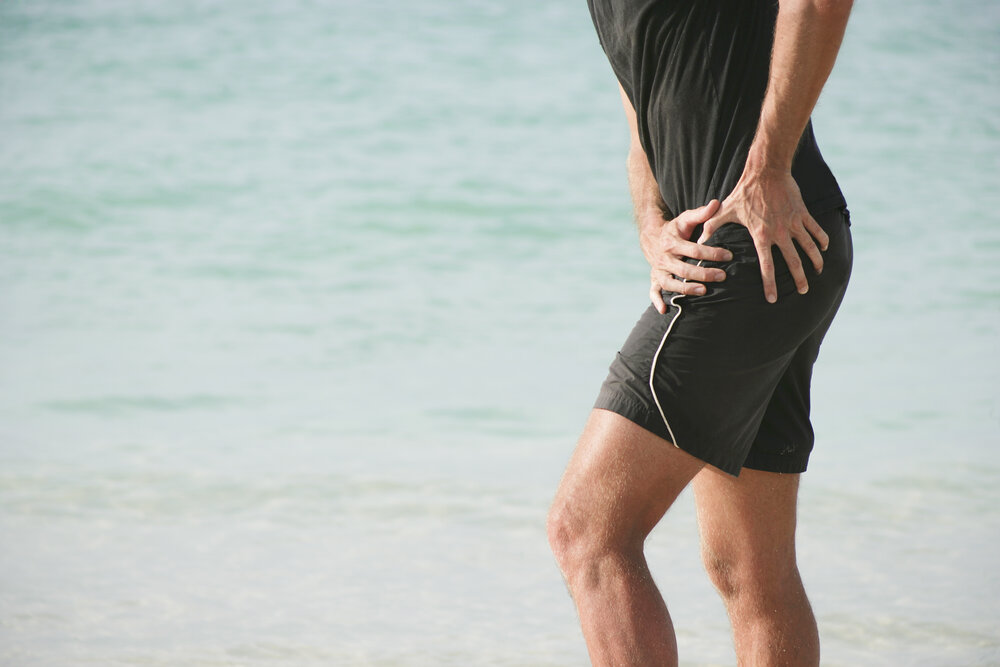 Like many other joints in the body, the hip and knee are vulnerable to osteoarthritis, a common degenerative disease affecting 1 in 4 adults in the United States.
Stiff and swollen joints and constant pain are symptoms of osteoarthritis, and some people eventually lose function in the affected joints.
The knee and hip go through tremendous wear and tear throughout our lives. As a result, the knee joint is affected by arthritis more than any other joint in the body, but the hip joint, one of the largest and most important joints in the human body, is also commonly affected.
Non-surgical treatments for osteoarthritis include:
Lifestyle modification
Physical therapy
Medication

Non-steroidal anti-inflammatories (NSAIDs)
Corticosteroids

Assistive devices
Surgery
If non-surgical treatment doesn't relieve the pain or if the pain causes disability, your doctor may recommend surgery.
The Mobility Bone & Joint Institute specializes in the most advanced hip and knee replacement techniques, including anterior hip replacement, outpatient joint replacement, and total and partial knee replacement. We also treat hip arthritis and knee arthritis.
A total hip replacement is a surgical procedure that replaces the damaged components of a hip joint with metal or plastic prostheses.
Knee replacement can be total or partial. During total or partial knee replacement, the surgeon removes damaged bone and cartilage in the affected
knee. The surgeon then replaces the damaged structures with metal and plastic prostheses.

Total knee replacement is a surgical procedure that replaces damaged or
diseased joints in two or more knee compartments.
Partial knee replacement replaces the joint surfaces in just one knee
compartment.
We use The Mako Robotic-Arm Assisted Technology System because we are committed to excellent patient care and outcomes. The system allows our surgeons to create 3-D printed models of their patients' knees or hips before surgery so that we can create a detailed preoperative plan for each surgery using the patient's unique anatomy.
It also allows us to carefully preserve each patient's healthy ligaments and bones during surgery.
Recovery
Recovery times may vary depending on whether you have a knee or hip replacement.
Total Knee Replacement

Most total knee replacement patients ambulate using a walker on the same day as their surgery.
Most total knee replacements are outpatient procedures and some require hospitalization for one day.
Your surgeon may recommend a rehabilitation center stay for patients with limited support at home.
On average, people who undergo total knee replacement need 10-12 weeks to recover most regular functions.

Partial Knee Replacement

A partial knee replacement is less invasive than a total knee replacement so standard recovery time is significantly shorter. 90% of our partial knee patients go home the same day and most are done in the outpatient surgery center.
Most patients are back to normal activity within six weeks after the procedure.
PKR patients require less rehabilitation and return to work sooner than individuals undergoing total knee arthroplasty.

Total Hip Replacement

The average hospital stay for a total hip replacement is two to three days.
Some patients are sent home after surgery, while others may be sent to a rehabilitation facility to recover.
Total recovery time for a total hip replacement depends on a patient's diligence in their recovery program. Patients dedicated to physical therapy and follow-up care can typically resume most normal activities within 12 weeks after surgery.
Everyone is different, so our specialists and surgeons strive to understand everyone's unique situation and condition to provide the best advice and compassionate care possible.
If you are experiencing pain or loss of function in your hip or knee, call our office immediately for an evaluation at (978) 794-1946 or (603) 898-2244 to set up your appointment with one of our specialists, or take advantage of our walk-in clinic in Haverhill and Andover Monday–Friday, 8am–12pm and 1–3pm.