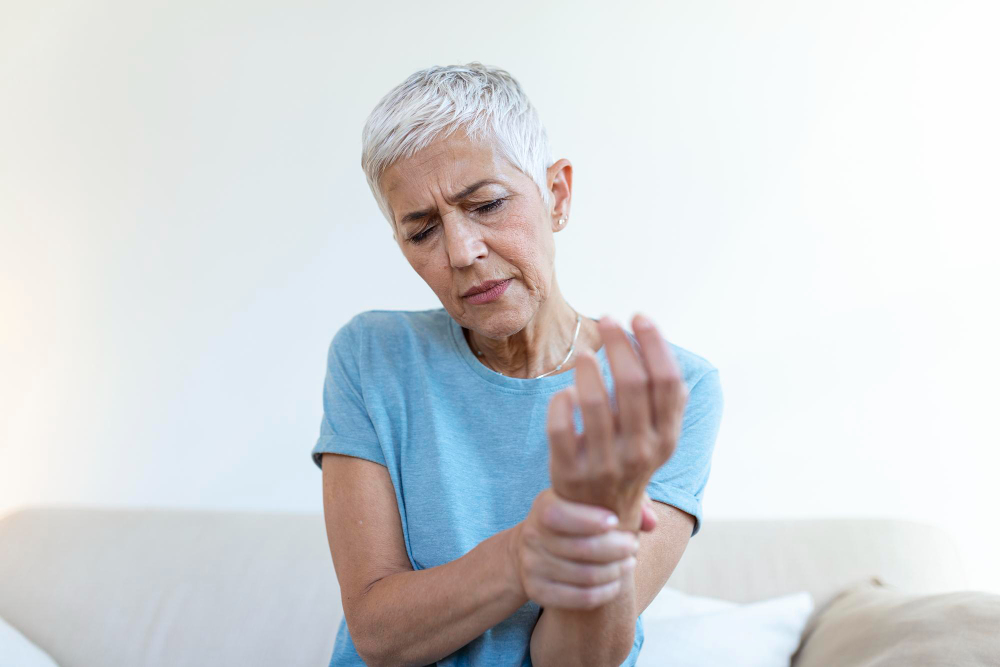 The Mobility Bone & Joint Institute provides comprehensive and compassionate rheumatology care to patients in the Merrimack Valley and beyond. Rheumatologists are physicians who specialize in evaluating and treating medical problems involving joints, soft tissues, autoimmune diseases and inflammatory and connective tissue disorders, many of which are chronic or long-term.
Ours is the only practice in the area that can diagnose, infuse medications on site and perform ultrasound diagnostics and X-rays, allowing for a comprehensive approach to diagnosing and treating complex and unique patient disorders in one place.
Our patients tell us they feel comfortable knowing we offer specialized care for rheumatological disease utilizing a strong patient-physician relationship that is often absent today. That is important because rheumatological disease is often chronic and requires a long-term relationship between physician and patient.
We provide care for diseases of the musculoskeletal and autoimmune inflammatory system, including but not limited to:
Raynauds
Dermatomyositis
Mixed Connective Tissue Disease
Office Policies
Referrals
It is the patient's responsibility to get a referral, if required, from their physician. We may cancel the appointment if there is no referral on file.
Cancellations
We often book appointments months in advance. Please provide 48 hours' advanced notice if cancellation is required.
Prescription Refills
To obtain a prescription refill, please leave the patient's name, date of birth, medication name, dosage and the name and telephone number of your pharmacy. Refill prescriptions require 72 hours' notice and cannot be filled during weekends, holidays or after office hours.
The Mobility Bone & Joint Institute offers excellent access and availability. Contact us today or call us at (978) 327-6562 to set up your appointment with one of our rheumatology specialists. You may also fax us at (978) 688-2829.