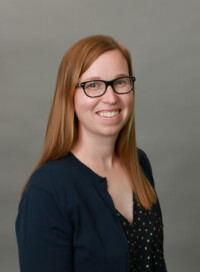 Erin Bickford, PT, DPT, graduated from the University of Massachusetts Lowell in 2012 with her Doctoral Degree in Physical Therapy. She joined Optima Sports Therapy as a full-time physical therapist.  Before that, Erin attended the University of Maine and earned a Bachelors of Science Degree in Kinesiology and Health Fitness. She was a member of the University of Maine's Division I Varsity field hockey team for four years and was captain her senior year.  Erin is passionate about physical therapy and views herself as a lifelong learner. She strives to continually broader her depth and breaths of knowledge to best serve her patients. She has taken extensive continuing education courses, including:
Advanced manual therapy through Maitland-Australian Physiotherapy Seminars
Vestibular and concussion therapy through Pittsburgh University
Certification in dry needling through the American Acadamy of Manipulative Therapy and Dry Needling Institute
Certification in Selective Functional Movement Assessment (SFMA)
Courses on running and gait analysis
Courses on orthotics
Courses on Tempormandibular Joint Disfuction (TMJ)
Courses on kinesiotaping
Courses on instrument-assisted soft tissue mobilization
Erin enjoys working with patients of all ages to aid in restoring them to their optimal level of function and returning them to the activities they love to do.  Outside of the office, Erin spends her time with her family and friends. She particularly enjoys running, hiking, camping, and snowboarding with her husband and three children.