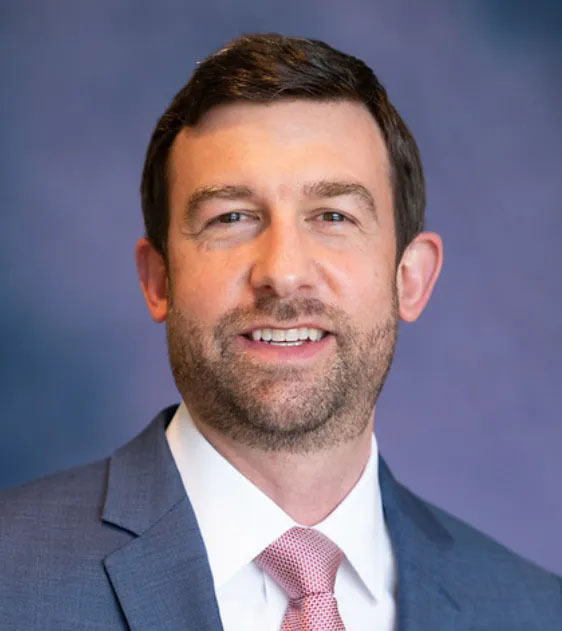 Sports Medicine
Non-Surgical Acute and Chronic Injury Management
Fracture care
Concussion Management
Musculoskeletal Ultrasound
Platelet-Rich Plasma Therapy
Dr. Heaton uses Iovera as a nerve block for non-opioid pain relief. Iovera is immediate and long lasting. The body's natural response to musculoskeletal pain can disrupt normal daily activity. Iovera therapy can help you resume normal activity almost immediately without taking and opioid-based pain medication.
Kevin D. Heaton, DO is a Board Certified Family Practice Physician with a Certificate of Added Qualification in Sports Medicine as well as Registered in Musculoskeletal® (RMSK®) sonography certification. He specializes in the diagnosis and treatment of all non-operative sports injuries. His areas of expertise include musculoskeletal ultrasound diagnosis and injection, platelet-rich plasma therapy, concussion management utilizing ImPACT neurocognitive testing, post-concussion syndrome treatment and overuse injuries.
Dr. Heaton is a member of the American Medical Society for Sports Medicine and the American Academy of Family Physicians. He has published works on the non-operative evaluation and treatment of sports medicine and musculoskeletal conditions.
Dr. Heaton graduated Magna Cum Laude with his Bachelor of Science in Biology from the University of New Hampshire and received his Doctorate of Osteopathic Medicine from the University of New England. He completed his residency training in the Family Medicine Residency Program at Boston Medical Center, then completed his fellowship year as Primary Care Sports Medicine Fellow at Boston Medical Center.
Dr. Heaton covers Football games for both Andover and Newburyport High Schools.
Interview with Dr. Kevin Heaton on Sports Medicine
What is the difference between a Sports Medicine Physician 
and an Orthopedic Surgeon?
Both are well trained in musculoskeletal medicine. Sports Medicine Physicians specialize in the non-operative treatment of musculoskeletal conditions. Orthopedic surgeons are also trained in the operative treatment of these conditions. However, approximately 90% of all sports injuries are non-surgical. The Sports Medicine Physician can maximize non-operative treatment, guide appropriate referrals to physical and occupational therapies, and if necessary, expedite referral to an orthopedic/sports surgeon.
Sports Medicine Fellowship, Boston University Medical Center, Boston, MA
Family Medicine Residency, Boston University Medical Center, Boston, MA
Doctor of Osteopathic Medicine, University of New England, Biddeford, ME
Bachelor of Science in Biology, University of New Hampshire, Durham, NH
HEAD:
Concussions
Post-concussion syndrome
ImPACT testing – adult and pediatrics
SHOULDER:
Diagnostic US for RTC tears
Particulary useful in patients who cannot have MRI due to pacemakers or hardware
US guided needle barbotage and lavage for rotator cuff calcific tendonitis
Non-surgical option for persistent pain
US guided intra-articular shoulder, AC joint, subacromial bursa, subcoracoid bursa and biceps tendon injections.
Intra-articular glenohumeral hydrodilation with nerve block for Adhesive Capsulitis
Platelet rich plasma (PRP) for persistent rotator cuff tendinopathy or partial thickness tears
ELBOW:
PRP for medial or lateral epicondyltis
US guided intra-articular elbow injections
HAND and WRIST:
Diagnostic US to assess masses, ganglions etc as alternative to MRI
US guided injections to wrist and fingers joints
HIPS:
US guided intra-articular, iliopsoas, trochanteric bursa, SI joint, adductor longus tendon and pubic symphysis injections
PRP for hip osteoarthritis
KNEES:
US guided intra-articular knee, IT band, bakers cyst injections/aspirations
PRP for knee osteoarthritis
Iovera nerve block prior to total knee replacement or for chronic knee arthritis pain for those who are not surgical candidates
ANKLE:
US guided intra-articular tibiotalar, sinus tarsi, tibialis posterior tendon, peroneal tendon, retroachilles bursa, retrocalcaneal bursa, plantar fascia injections
PRP for Achilles tendinopathy and partial thickness tears
High volume saline hydrodissection for mid-achilles tendinopathy
FOOT:
US guided plantar fascia, midfoot, toe joint and tarsal tunnel injections
PRP for refractory plantar fasciitis
See what our patients are saying!