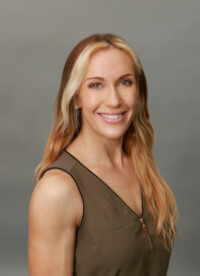 Lauren DeNapoli, MST, graduated with a Master's degree in Physical Therapy from Northeastern University in 2003. She joined the staff of Optima Sports Therapy in 2016.
Lauren enjoys working with various patients, from young athletes looking to return to their sport to the senior population who want a better quality of life. Lauren Specializes in pelvic health cases, such as urinary incontinence, constipation, pediatric urinary and pelvic floor dysfunctions, and various other pelvic pain conditions.
Lauren is a certified personal trainer, certified sports nutritionist, and an International Federation of Bodybuilders (IFBB) professional fitness and figure competitor. In her free time, she enjoys being with her husband and twins, Giada and Lorenzo!