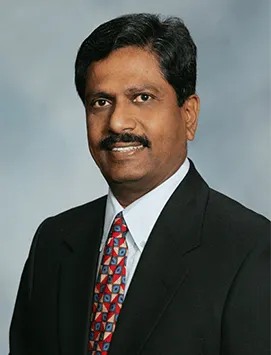 Dr. Papaiah Gopal is a physiatrist with additional trainings in surgical fields. Dr. Gopal has special interests in EMG & Nerve conduction studies, muscle spasms, contractures, Intra-Operative Neurophysiological monitoring, and Selective Interventional management of some musculoskeletal & neurological conditions.
Carpel Tunnel
Brachial Pleux Injury
Cervical & Lumbar radiculopathy
Ulnar Neuropathy
Foot Drop
Post Surgical Nerve Injuries
Muscle weakness
Walking difficulty due to muscles weakness, diabetic or alcoholic neuropathy
EMG
Muscle spasms
Contractures
Training, Education, Affiliations
Physiatry: New York Medical College Affiliated Hospitals
Neurosurgical: partial training; North Shore University Hospital, Manhasset, New York & National Institute of Neurosciences, Bangalore, India
General Surgery: Mysore Medical College, India
Education: Mysore Medical College, India
Affiliations: Partners Healthcare Network, North Shore Medical Center, Holy Family
Hospital: Lawrence General Hospital
See what our patients are saying!